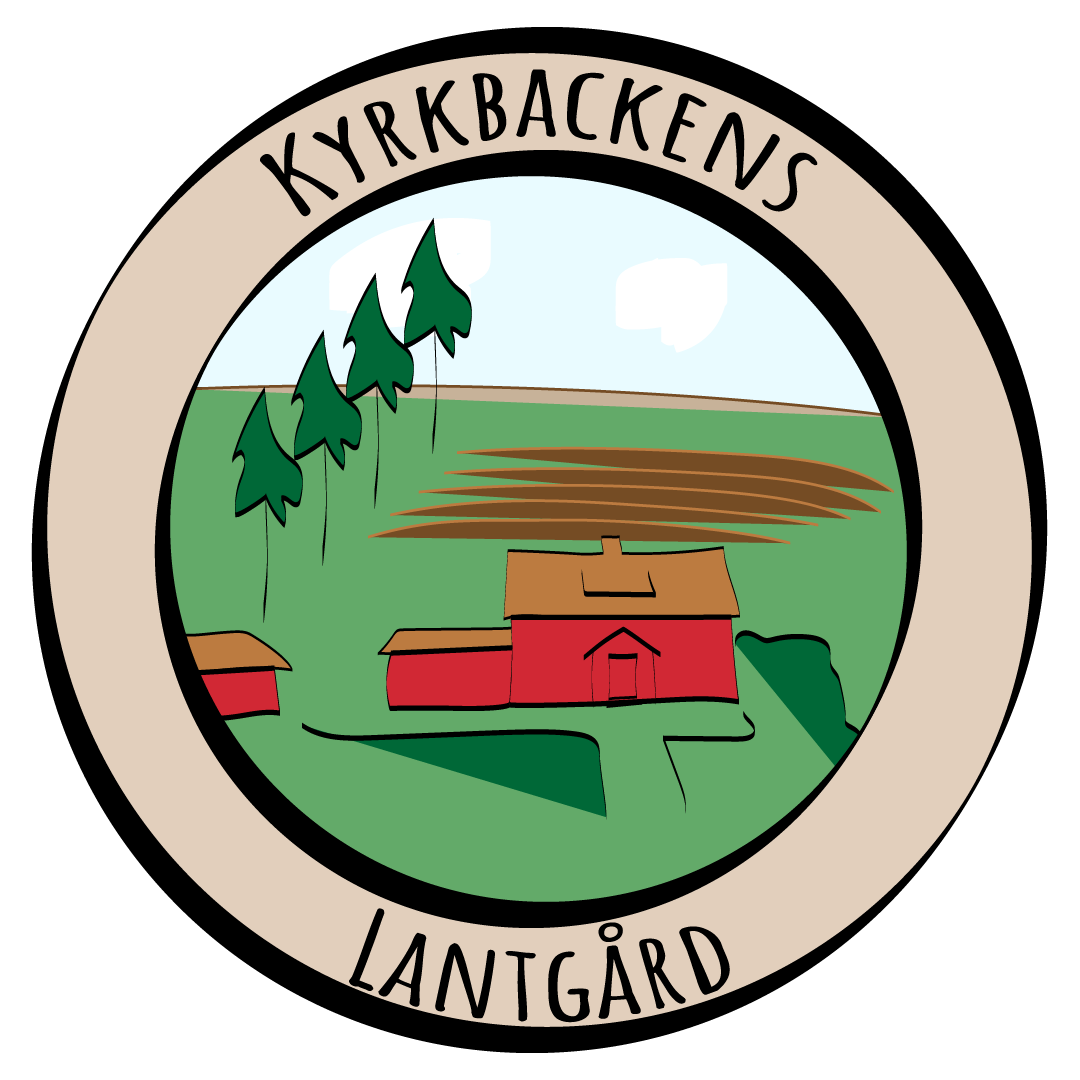 The finished logo
The sketch of the farm represents the actual farm, Kyrkbackens Lantgård.
The variations of logo ideas they got to choose among and give feedback on.
The farm is meant to represent Kyrkbackens Lantgård, the rooster to represent that they have hens and sell eggs and a cabbage plant to represent that they plant and sell a lot of cabbage.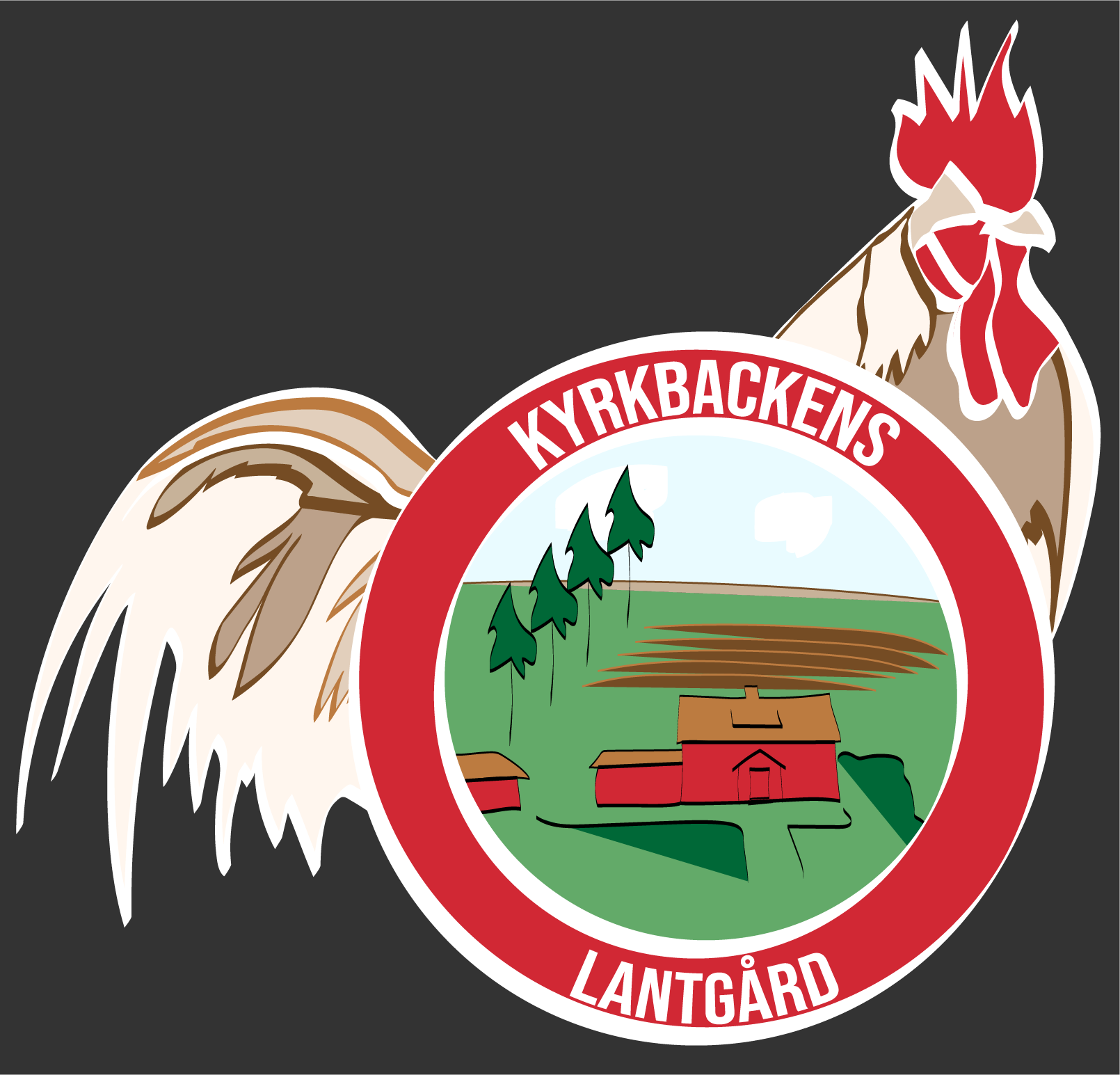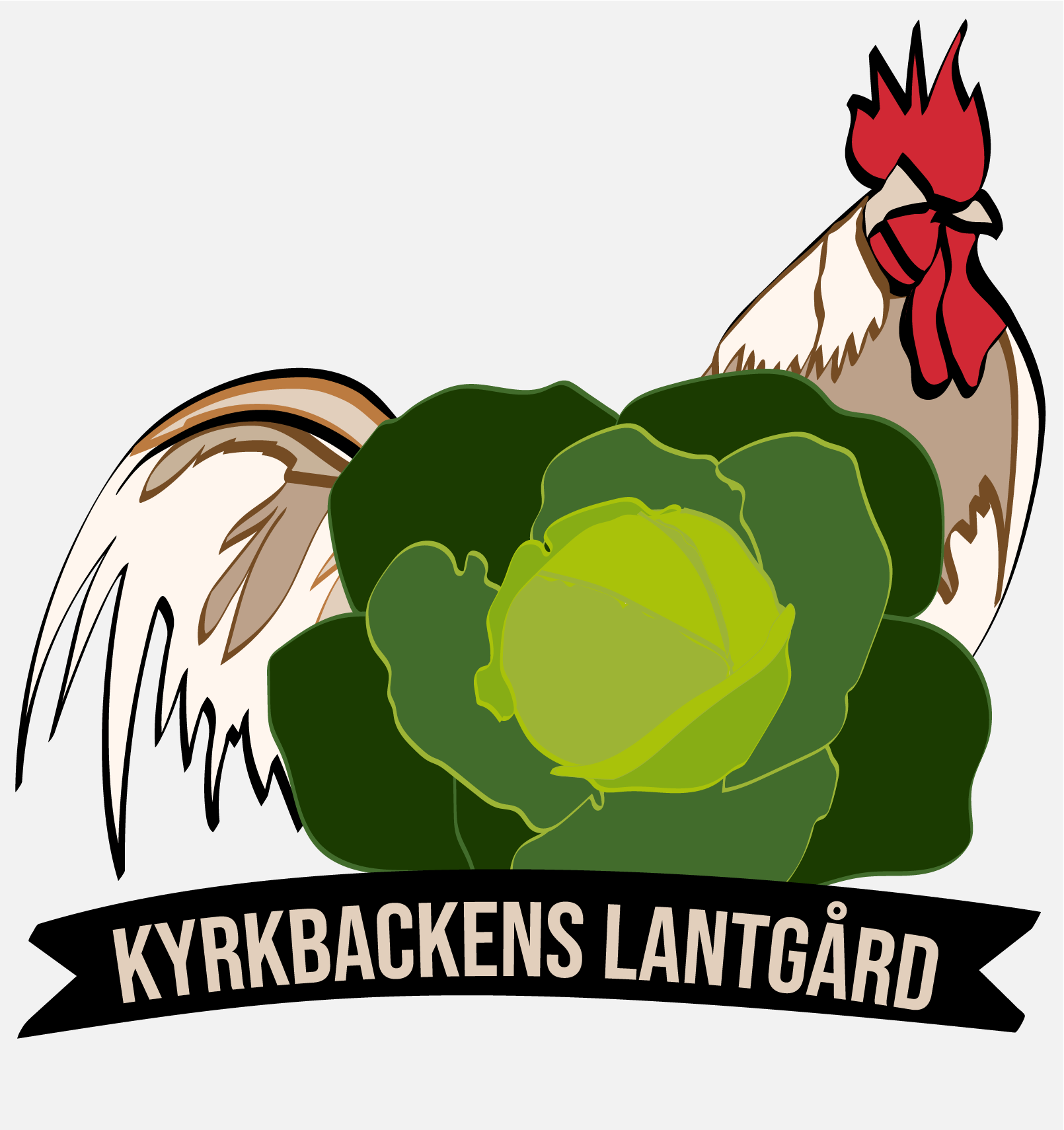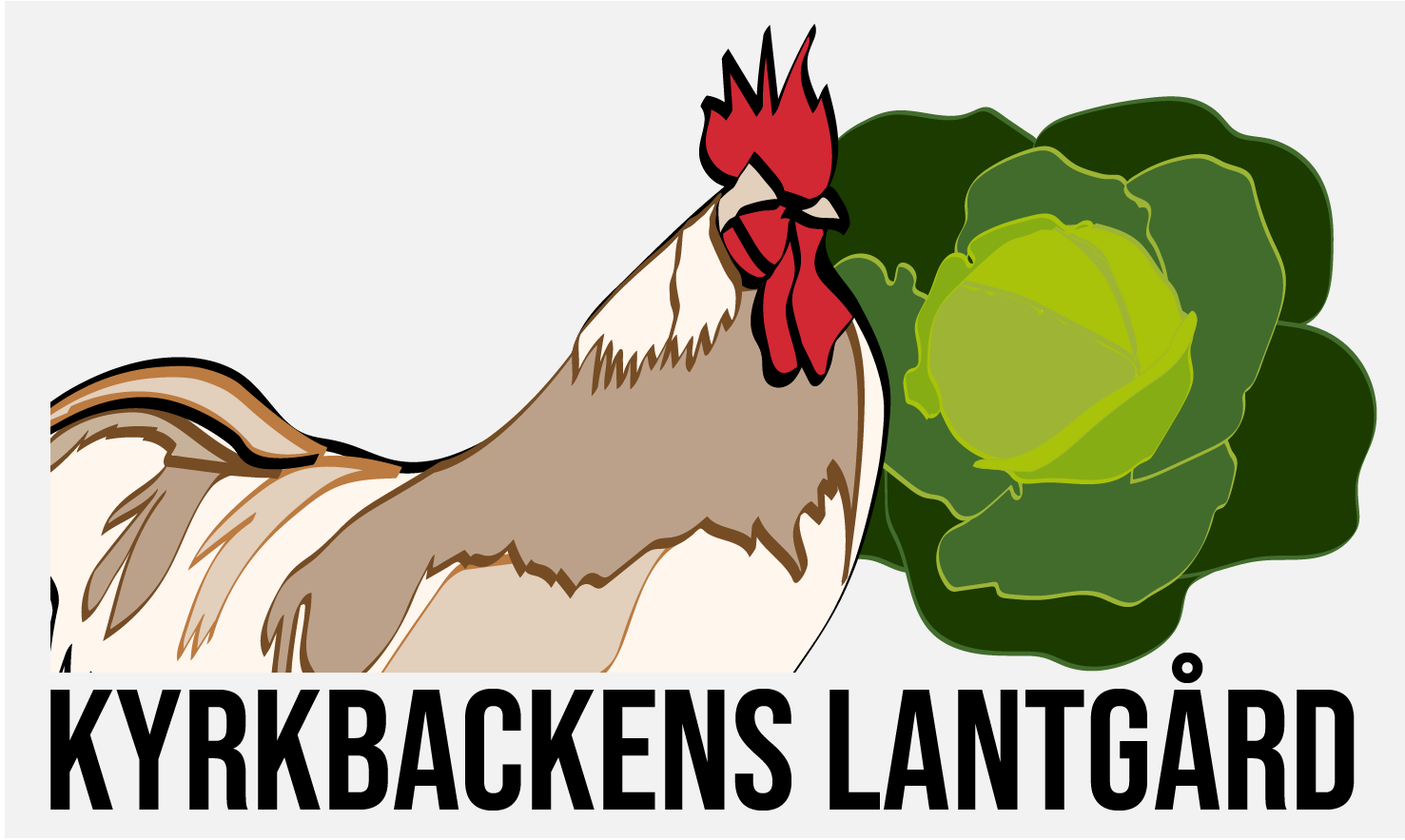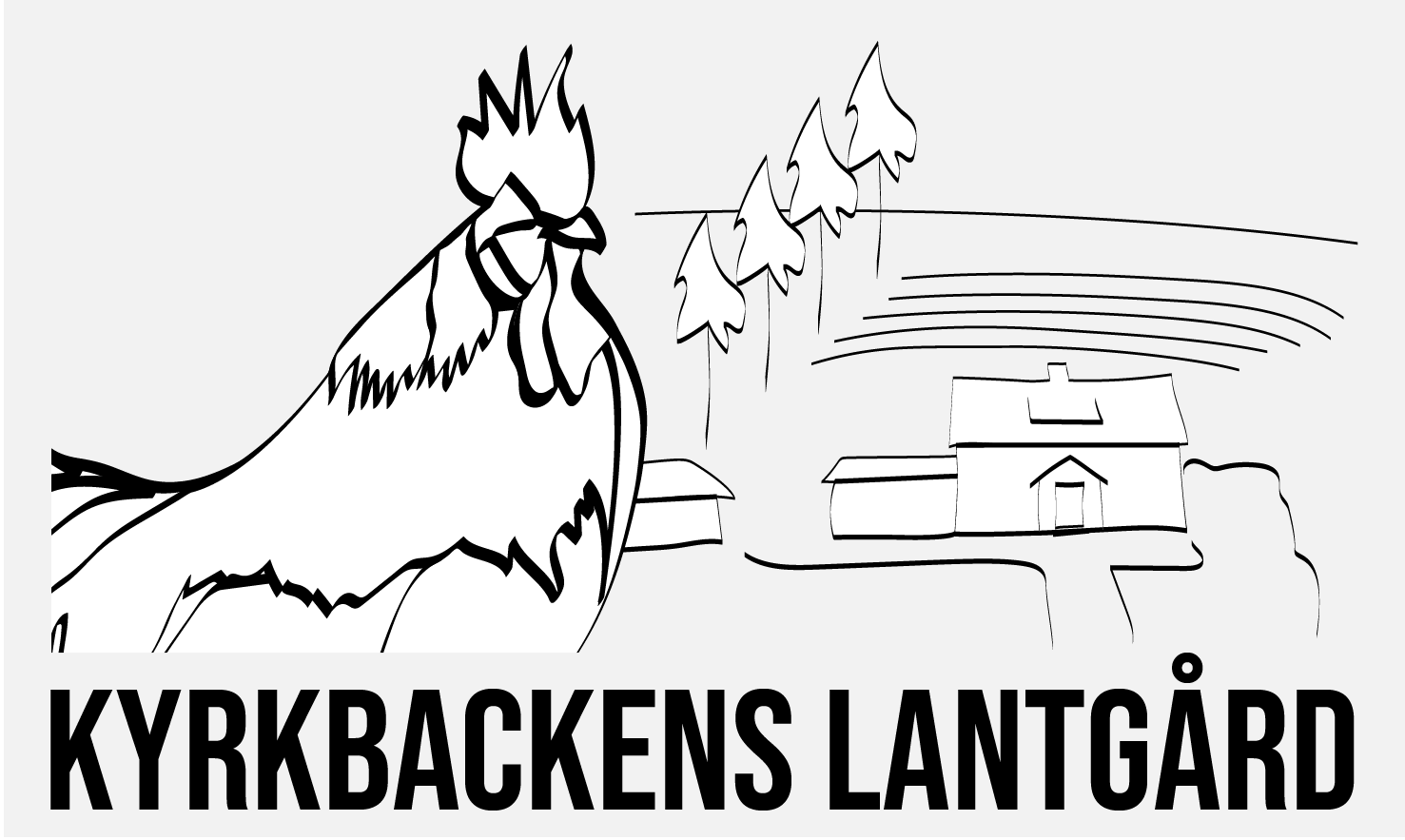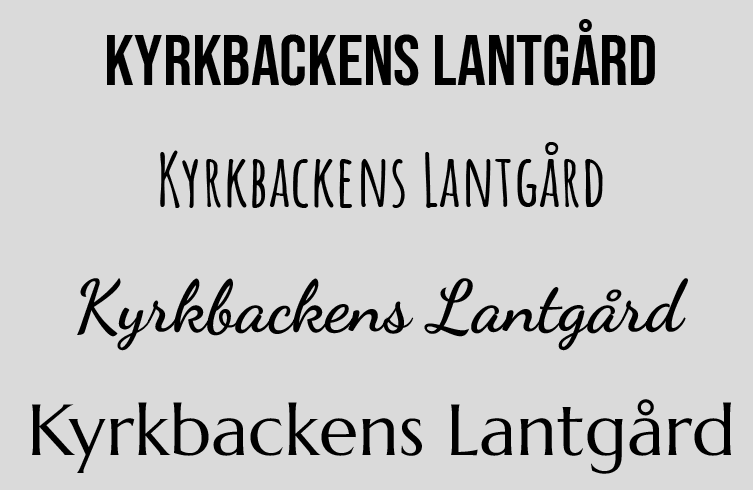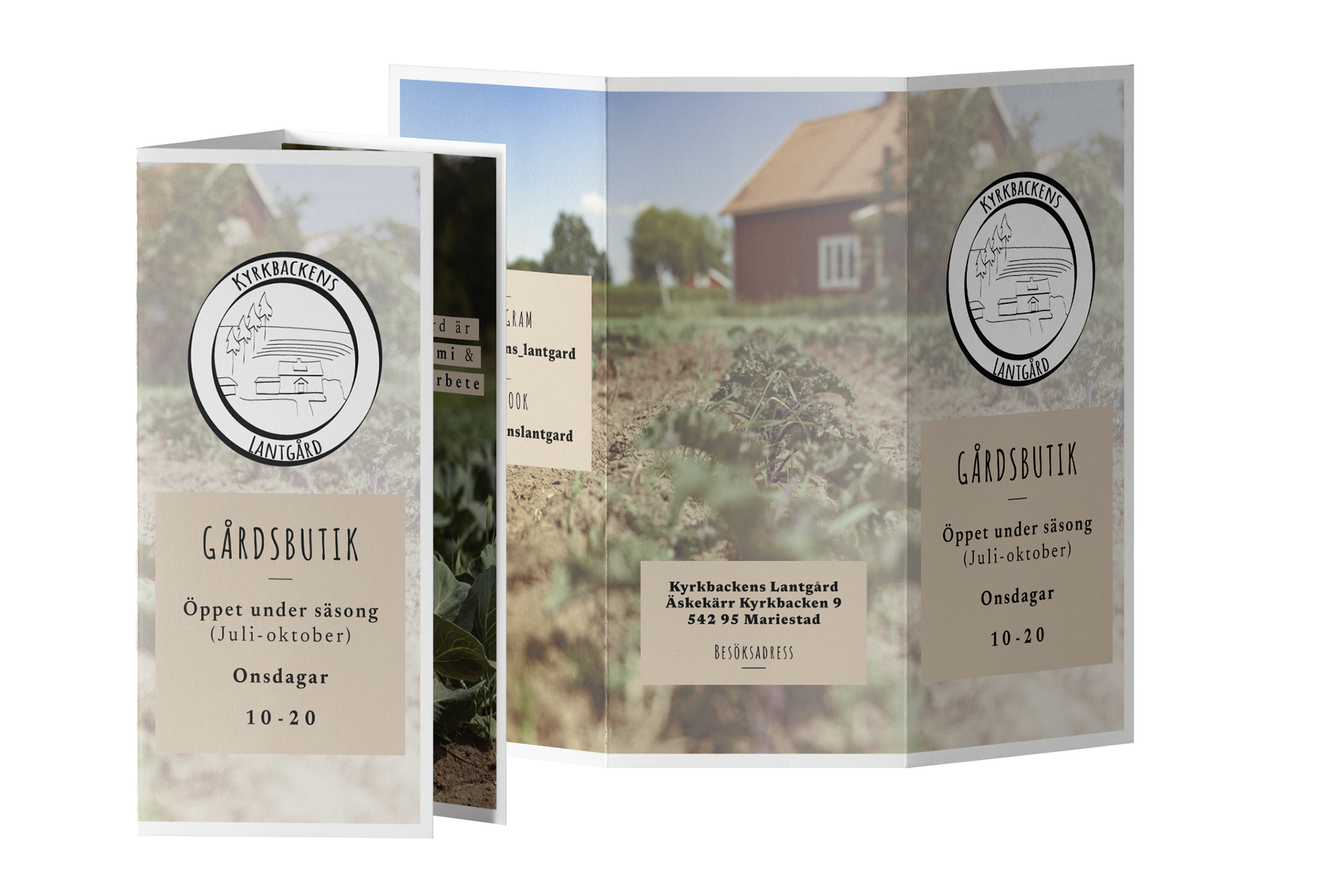 Trifold brochure created for an upcoming fair with photos I've taken.
Can be used during other marketing opportunities.